Furniture is one of the biggest investments a person makes. So, choosing who to do your upholstery cleaning is important. Like New Carpet Cleaning of Jacksonville, Florida are professional technicians who are specially trained in the care of all fabric types; even the most delicate. You can feel comfort knowing they'll choose the proper upholstery cleaning solution for your furniture and that they'll use specially designed tools to gently clean folds and crevices, ensuring the entire piece is clean.
Proper leather care requires regular cleaning and conditioning, to keep leather upholstery supple and prevent damage. Otherwise, dirt, grit and grime can discolor surface areas and eventually get down into the sub surface fibers causing cracking, tears and rips.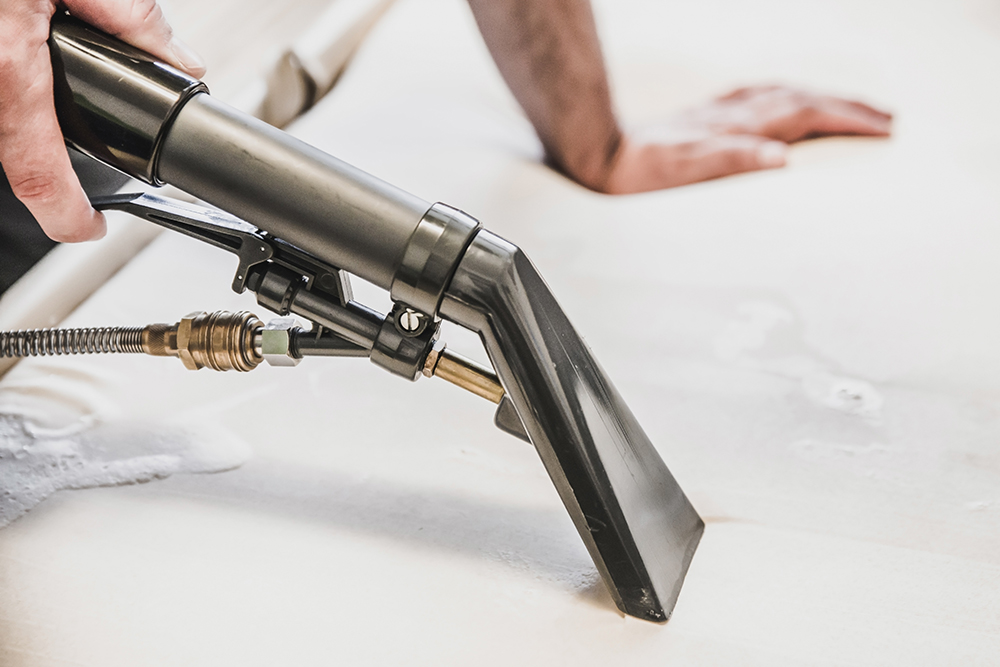 Furniture can be upholstered in practically any type of fabric or fiber. Regardless of whether you've chosen fabric, leather, plastic or something else for your furniture upholstery, it requires proper care for maximum wear and best appearance.
A vacuum cleaner is an essential upholstery cleaning tool; even for smooth surfaces like plastic and leather. Though you can easily wipe surface dust from these types of upholstery fabric, only a vacuum cleaner equipped with the proper attachment will allow you to remove dust from unseen areas. At least monthly, you should take special care to clean the undersides of cushions, furniture bases, bottoms and backs, and of course, between cushions and deep down into any crevices.
When it comes to deep cleaning your upholstery, vacuuming isn't enough, as it only removes dirt and dust. It does nothing to battle mites or to remove the natural build up of upholstery pollutants, such as sloughed skin cells, pet dander, body oils and more. The only way to fight this kind of build-up is to hire a professional upholstery cleaner. Professional cleaning is recommended by most furniture manufacturers as a vital step in preserving your upholstery.
Upholstery cleaning usually follows this basic course of action:
Upholstery is inspected for problem areas, such as stains, spots, discoloration or wear.

Spots and stains are often pre-treated for maximum removal success. Discoloration and other signs of wear may or may not be treatable. Make sure that the results you expect are attainable by requesting an explanation of how these areas will be handled.

Surface dirt and dust are removed from every surface using high suction vacuums. This step may involve brushing the furniture before vacuuming and removing any detachable cushions for full access. Brushing is a critical step, especially in rooms where animals roam free. Animal hair is notoriously difficult to remove with vacuuming alone. Brushing first, preferably with a rubber bristle brush, will remove most pet (and human) hair that vacuums are sure to miss.

Down filled upholstery should not be vacuumed at all, it should only be brushed.

Deep cleaning is often conducted using a method similar to that used for deep cleaning carpets – water extraction (also called steam cleaning). In this method, hot or cold steam is applied to the fabric to loosen embedded dirt, which is simultaneously removed, along with any moisture, by extraction vacuums.

An alternative method uses carbonation or encapsulated cleaning chemicals to lift out dirt.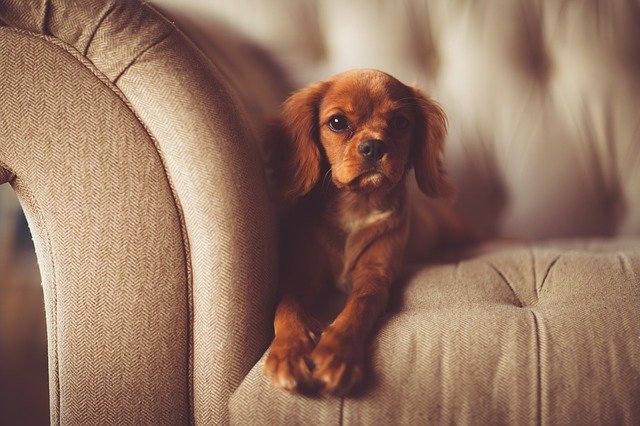 The importance of protecting your furniture.
Most new furniture comes with a protector applied to it, but this protection wears off over time. Reapplying the protector helps preserve the color, beauty and life of your furniture. It also gives you extra time to clean up spills before they penetrate the fiber.
Deodorizers
We highly recommend treating your furniture with our bacterial and deodorizer treatment during regular cleaning. Tough furniture odors are no match for this treatment. This product works to eliminate odors from urine, vomit, feces, mildew, and more by actually digesting the odor that is causing the smell; leaving your furniture smelling great again.
Leather Cleaning
Our team provides a complete leather cleaning service. We apply leather cleanser to remove all traces of soiling from the surface of the leather hide. This process takes time and is completed by hand because we want to restore your valuable soft furnishing to as close-to-new condition as possible. After leather is professionally cleaned and restored, we apply a refinishing cream and protective coating. This enhances the attractive look of the leather and protects it from spills and further wear & tear.
Using the wrong type of cleaning products can damage your upholstery. Some cleaners, while suitable for products like saddles and boots, harden the surface of upholstery leather, which then can't flex and breathe as it should. These cleaners remove some of the surface dye and strip the natural oils causing fading and cracking. You need a leather cleaner that penetrates deep to remove the grit and grime that can cause damage, yet is gentle and pH balanced for upholstery leather.