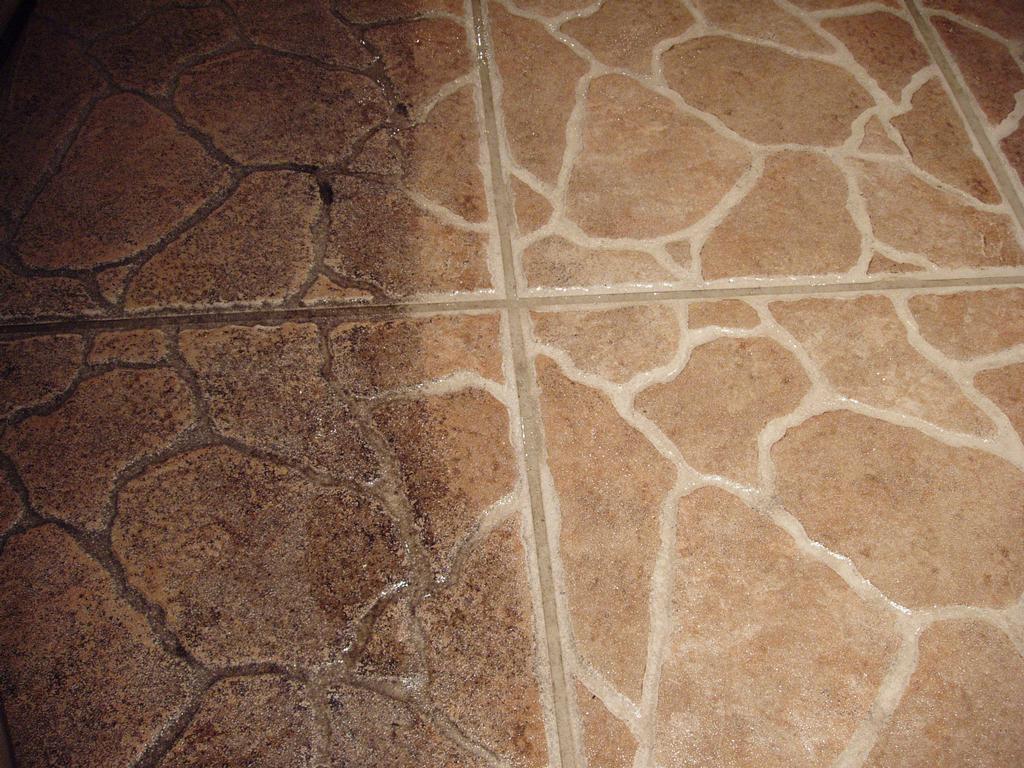 We Get Results
Cleaning tile and grout can be a difficult task. The stained grout lines between the tile are very difficult to get clean on your own.
In addition, when you mop the floor, soapy residues are left in the grout lines that you are unable to remove. Let the pros at Like New Carpet Cleaning do the job for you. Our extraction process incorporates heat, cleaning agents and a high pressure rinse to remove the dirt that you can't.
At Like New Carpet Cleaning, we specialize in your tile and grout cleaning needs. We are confident that our 7 step cleaning process will give you the best final results you will ever receive from a professional cleaning company. You can trust that your natural stone, tile, grout and other hard surfaces will be safely cleaned, sanitized and restored to like new condition using the latest and best cleaning methods available.
We even sanitize with 200+ degree water to clean even what you can't see! Why waste time on your hands and knees trying to clean it the "old fashion" way? Let the pros at Like New Carpet Cleaning of Jacksonville take care of it for you.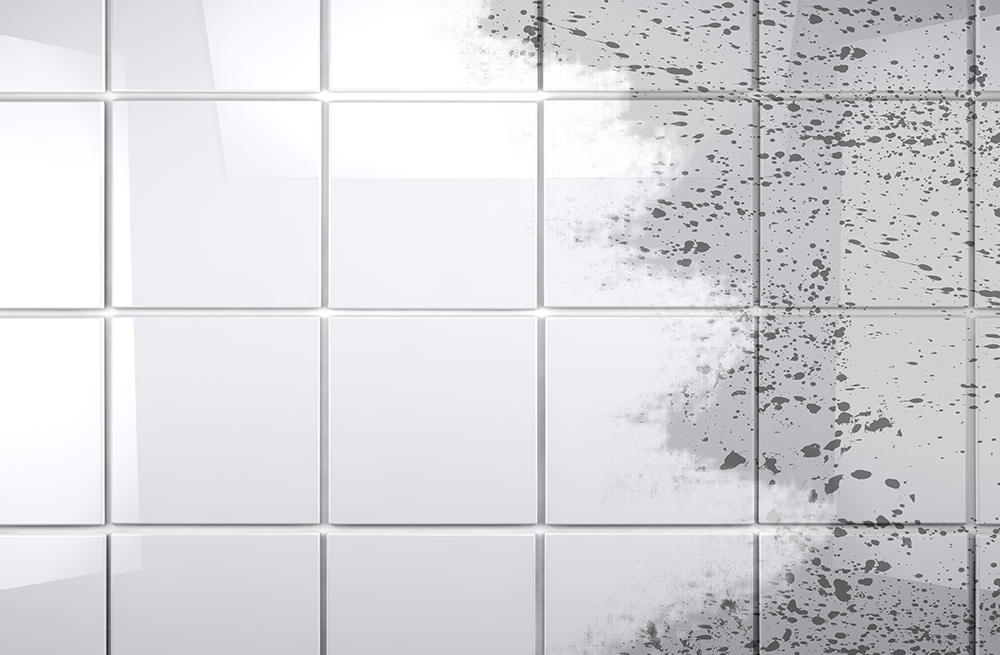 Our Proven Process
Inspect and Pre-clean surfaces to remove any loose debris.
Pre-treat the tile and grout with our cleaning solution to help emulsify the soils (i.e. dirt, oils, soap scum, etc.) embedded in the grout and on the surface of the tile. We let this heated solution dwell for 10-15 minutes.
Agitate the solution into the grout lines and on the surface of the tile as needed.
Clean and extract using our truck mounted pressure washing system designed specifically for cleaning tile, grout and other hard surfaces (i.e. concrete,brick,stone). The system generates water pressure between 100-3000 P.S.I. (preset to a level typically from 800-1500 P.S.I. for most tile surfaces) which power washes the surfaces, blasting years of built up soils, grease or food from the pores of the stone, tile and grout. All of which is done using one of our patented hard surface cleaning tools that keeps all of the water and contaminates self contained. Dirty water is simultaneously vacuum extracted back to our cleaning truck (at 2.5 gallons per minute) leaving the surfaces almost completely dry.
Spot Clean potential remaining areas, as necessary, with a safe, low pH tile and grout cleaning solution.
Add grout sealer to protect clean grout lines.
Explain the proper care of your now clean and sanitary tile and grout in order to help you maintain its beautiful appearance.